THE HOME FOR EQUINE THERAPY
For horse owners, by horse owners.
EquiRelease is tested and trusted by thousands across the world.
Our signature massage guns feature percussive therapy and are designed for promoting relaxation and aiding in fitness and mobility in your horse.

WHAT EQUIRELEASE IS ABOUT
Everything we do is with horses in mind. All of our products are designed to help and promote relaxation and fitness in your horse.
We are partnered with shipping companies like UPS, DHL, Royal Mail and many others to provide worldwide coverage of fast, free shipping.
Our dedicated customer service team is available for your support, 24/7 at contact@equirelease.com
We understand the strains that yard-life can put on your equipment, which is why we ensure all EquiRelease products are built to last.
Equine Fascia Massage Gun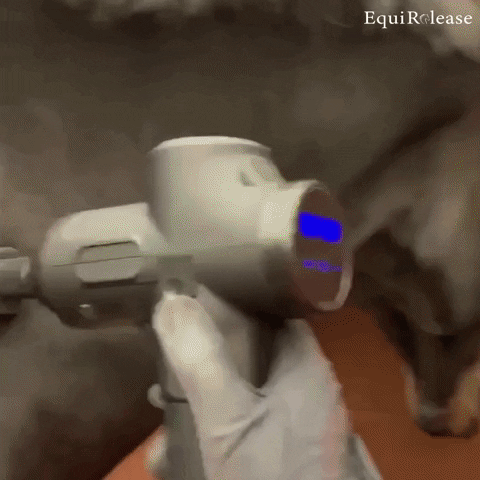 Prevent sore and tight muscles with research proven percussion technology. Our Equine Fascia Massage Gun is the ultimate treatment for horse and rider and has shown to improve blood flow to targeted areas, resulting in better overall well-being and performance.
What OUR CUSTOMERS are saying